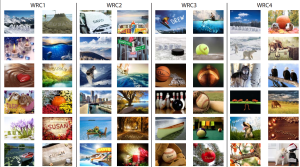 Back by popular demand –  Personalized District/A-F calendars!  We hope you take advantage of this opportunity to combine fun with functionality.  Each calendar is customized with a name of your choosing and the school days are marked on the calendar with the district A-F letter day. Early release, Professional Days, Vacations and Holidays are color coded also!
We are not looking to have families sell multiple calendars to grandparents or neighbors. This offer is simply to make your lives easier with all that school information in one place!  Plus the PTO will make a small profit on each calendar ordered which goes toward bringing cultural enrichment programs to the schools, off-setting the costs of field trips, and so much more!   It's a win/win!
You may order your calendar by clicking on the button below, or if you prefer a paper transaction, you may print the order form from the link below and write a check for $15.99 made out to Lancaster PTO.  Send these into the MRE office in an envelope marked "PTO Calendar Order."
IMPORTANT: Be sure to fill out the style of calendar you want (your choices are WRC1,WRC2,WRC3,WRC4 from the photo link below.) We also need the name you would like printed on the calendar, and your child's Name and Teacher for delivery!
Click Here for Order Form
Click Here to See Calendar Picture Choices